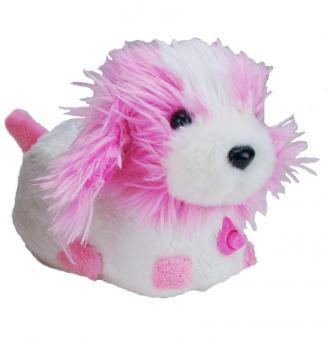 Blush is a Zhu Zhu puppy.
From the Southern state of South Carolina, Blush was born and raised in Charleston. She is a very polite and proper little pooch and adores when her owner primps her hair. A true lady, Blush never acts like a "typical dog." She would never dream of chewing on shoes or going the bathroom in the house. Her prime behavior makes her a dream companion!
Information
Edit
Name: Blush
Gender: Female
Color: Pink and White
Dog Species: Shih Tzu
Birthmark: A Double Heart
Birthday: 6/22
Family: Strawberry (sister)
Birthplace: South Carolina
Lives in: The Puppy House with the puppies
Ad blocker interference detected!
Wikia is a free-to-use site that makes money from advertising. We have a modified experience for viewers using ad blockers

Wikia is not accessible if you've made further modifications. Remove the custom ad blocker rule(s) and the page will load as expected.