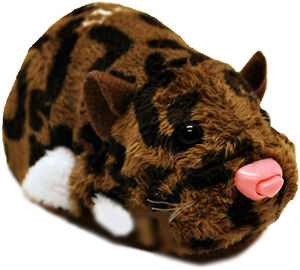 Cappuccino is a Zhu Zhu pet.
Cappuccino is one of the most motivated and upbeat hamsters you'll ever meet. She likes to keep busy, so sitting back and relaxing isn't her cup of cappuccino! From the minute she wakes up this hamster is always zhu-ooming around!
Information
Edit
Name: Cappuccino
Gender: Female
Fur Color: Brown with Black spots
Birthmark: Moon and two stars
Birthday: 09/15
Ad blocker interference detected!
Wikia is a free-to-use site that makes money from advertising. We have a modified experience for viewers using ad blockers

Wikia is not accessible if you've made further modifications. Remove the custom ad blocker rule(s) and the page will load as expected.