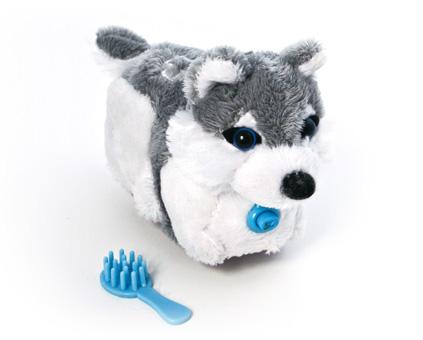 &nbsp
Dakota is a zhu zhu puppy.
Intelligent and sharp, Dakota is Howser's sidekick in the rescuing bizz. Whenever a friend is in trouble - whether it's a kid trapped in a well or a cat stuck up high in a tree - this pooch will be there in seconds to save the day and keep the neighborhood safe! He also appears in the Zhu Zhu Puppies DS game along with other puppies.
Information A figure
Name: Dakota
Gender: Male
Animal: Dog
Dog Species: Siberian Husky
Birthmark: Medical Cross (similar to Red Cross logo)
Birthday: 08/23
Collar: Blue
Ad blocker interference detected!
Wikia is a free-to-use site that makes money from advertising. We have a modified experience for viewers using ad blockers

Wikia is not accessible if you've made further modifications. Remove the custom ad blocker rule(s) and the page will load as expected.