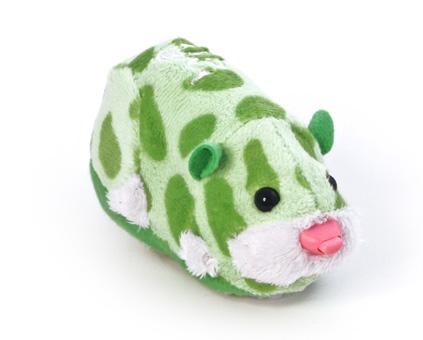 Harlow is a zhu zhu pet
The daughter of the lead singer of a band, Harlow is a huge admirer of Rock N' Roll. Quite the wild child, she travels the U.S. with her father's band, enjoying the glitz and glam of showbiz. She knows all the words to her father's songs and dreams of one day making it as a singer!
Information
Edit
Name: Harlow
Gender: Female
Color: Green with Dark Green Spots
Birthmark: Music Record and Music Notes
Birthday: 08/22
Family: Motley (brother), Pookie (sister), Rori (sister), Merritt (sister)
Ad blocker interference detected!
Wikia is a free-to-use site that makes money from advertising. We have a modified experience for viewers using ad blockers

Wikia is not accessible if you've made further modifications. Remove the custom ad blocker rule(s) and the page will load as expected.