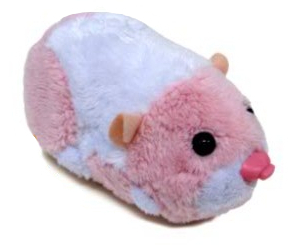 Jilly is a Zhu Zhu Pet. She had a minor appearance in the movie "Quest For Zhu".
Jilly may seem shy at first meeting, but once you get to know her you'll see why she's the captain of the pep squad! Hamster moral has gone way up since Jilly moved to town!
Information
Edit
Name: Jilly
Gender: Female
Birthmark: Cherry
Color: Pink and White
Clothing: Skirt and Pom Poms.
Birthday: 02/15
Ad blocker interference detected!
Wikia is a free-to-use site that makes money from advertising. We have a modified experience for viewers using ad blockers

Wikia is not accessible if you've made further modifications. Remove the custom ad blocker rule(s) and the page will load as expected.