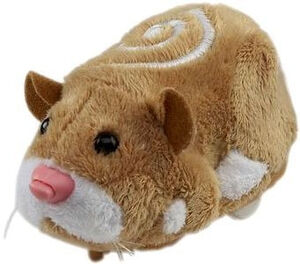 Mr. Squiggles is a Zhu Zhu Pet. He was one of the first hamsters released and appears on the Zhu Zhu Pets logo. He was also one of the main characters in Quest For Zhu.
He's the fussy and finicky hamster who's been there, done that, and lived to tell about it. Get out of his way! He's a hamster on a mission: explore galore, then explore some more! Love him, pet him, and watch him go. (Just don't call him cute.)
Infomation
Edit
Name: Mr. Squiggles
Gender: Male
Birthmark: Spiral
Color: Tan
Birthday: 01/31
Family: Scoodles (brother), Peanut (Pets) (sister)
Friends: Num Nums, Chunk, Pipsqueak, Jilly, Nugget, and more!
Ad blocker interference detected!
Wikia is a free-to-use site that makes money from advertising. We have a modified experience for viewers using ad blockers

Wikia is not accessible if you've made further modifications. Remove the custom ad blocker rule(s) and the page will load as expected.