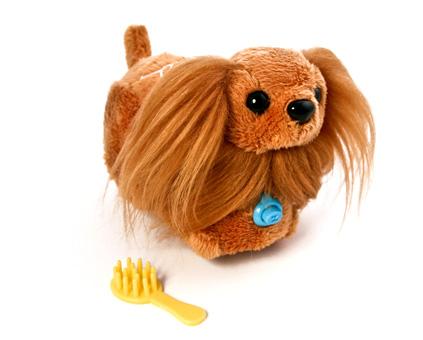 &nbsp
Murphy is a zhu zhu puppy
Murphy is your typical guy - the kind who likes to fix things that aren't broken! You'll either find this puppy in the garage taking things apart and putting them back together again or out on the sandlot chasing baseballs! One of his other favorite things to do is chew on the stinkiest old shoes he can find!
Information
Edit
Name: Murphy
Gender: Male
Animal: Dog
Dog Species: Dachsund
Birthmark: Baseball and bats
Birthday: 12/27
Collar: Blue
Ad blocker interference detected!
Wikia is a free-to-use site that makes money from advertising. We have a modified experience for viewers using ad blockers

Wikia is not accessible if you've made further modifications. Remove the custom ad blocker rule(s) and the page will load as expected.