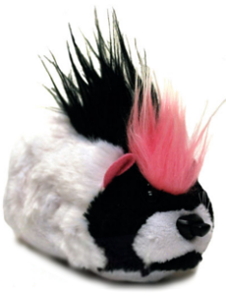 Roxie is a Zhu Zhu Pet and part of Zhu Zhu Rockstars. She was released summer 2010. She appeared as part of the band in "Quest For Zhu" and its music videos.
Born Roxanne Renee, Roxie discovered her amazing vocal talent at an open mic night at a local coffee house in Iceland. She changed her name to Roxie and became a world renowned rock star. She joined the Zhu Crew and co-wrote the lyrics for "ZhuZhu Flo," which was debuted in Phoenix in June 2009.
Infomation
Edit
Name: Roxie
Gender: Female
Birthmark: Electic Guitar
Birthday: 5/14
Although this picture shows Roxie with a black nose, she actually has a pink nose.