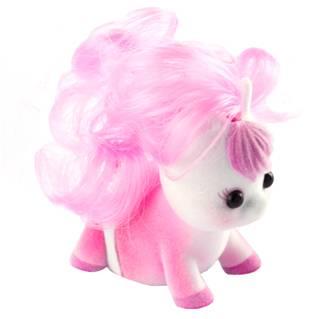 Rumer is a zhu zhu baby
Wild and free, Rumer is not your typical show horse. She does not like to be pampered. Instead she prefers to run with the wind rushing through her mane. If there is one thing this pony believes it's that there are no limits to life's adventures!
Information
Edit
Name: Rumer
Gender: Female
Color Diaper: Pink
Animal: Horse
Birthmark: Horse Shoes
Birthday: 5/23
Lives in: The Daycare
Family: Cruz (sister), Savvy (sister)
Ad blocker interference detected!
Wikia is a free-to-use site that makes money from advertising. We have a modified experience for viewers using ad blockers

Wikia is not accessible if you've made further modifications. Remove the custom ad blocker rule(s) and the page will load as expected.