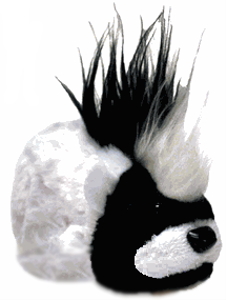 Ryder is a Zhu Zhu Pet and also a Zhu Zhu Rockstar.
Ryder was born into a royal Austrian hamster family. The royal life wasn't for her, so she packed up her bags and moved across the world to America, where she became Roxie's agent. She has a secret love for playing the drums, but her stage fright keeps her behind the scenes.
Information
Edit
Name: Ryder:
Gender: Female
Birthmark: Two Hearts
Color: Black and White
Friends: Roxie, Yama
Birthday: 7/4 (Fourth of July)
Family: Roxie (sister), Annabelle (sister),Pax (brother),Kingston (brother)
Ad blocker interference detected!
Wikia is a free-to-use site that makes money from advertising. We have a modified experience for viewers using ad blockers

Wikia is not accessible if you've made further modifications. Remove the custom ad blocker rule(s) and the page will load as expected.