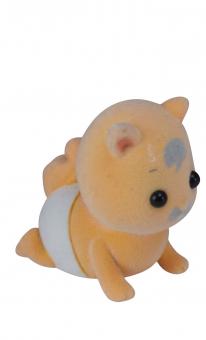 &nbsp
Rye is a zhu zhu baby.
Rye's Mama Zhu owns a bakery, which has led him to become a bread connoisseur. That's why he is named after his favorite kind! Known for his patience, sweet nature, and kind heart, Rye makes extra pretzels everyday to give to friends at school!
Information
Edit
Name: Rye
Gender: Male
Animal: Kitten
Birthmark: Pretzel
Birthday: 3/11
Family: His Mother
Ad blocker interference detected!
Wikia is a free-to-use site that makes money from advertising. We have a modified experience for viewers using ad blockers

Wikia is not accessible if you've made further modifications. Remove the custom ad blocker rule(s) and the page will load as expected.