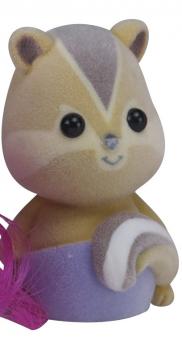 &nbsp
Tabatha is a zhu zhu baby.
Theater is the name of the game for this small chipmunk. Since she was born, Tabatha has studying the art of theater and is truly gifted in the acting field. Tabatha has starred in all of her pre-school's plays and hopes to be a movie star!
Information
Edit
Name: Tabatha
Gender: Female
Animal: Chipmunk
Birthmark: Acorn
Birthday: 3/13
Family: Nutters (brother), Butters (sister), Jelly (sister), Nuhtters (Half Brother)
Lives in: The Daycare
Tabatha is the only zhu zhu baby who is not a member of the Wild Bunch. She is a chipmunk like Nutters, Butters, and Jelly. but, because of her size, She is a baby chipmunk.
Ad blocker interference detected!
Wikia is a free-to-use site that makes money from advertising. We have a modified experience for viewers using ad blockers

Wikia is not accessible if you've made further modifications. Remove the custom ad blocker rule(s) and the page will load as expected.