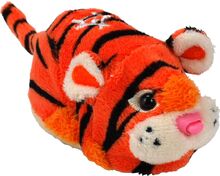 Zaza is a ZhuFari Pet ( or wild bunch pet ) .
Zaza is an amazing student of martial arts. She can cut a board in one swift movement of her feet. She is talented and determined to get a black belt someday.
Name: Zaza
Gender: Female
Species: Tiger
Birthday: Unknown
Birthmark: A Dojo
Zaza can only be found in the Czech Republic.
Ad blocker interference detected!
Wikia is a free-to-use site that makes money from advertising. We have a modified experience for viewers using ad blockers

Wikia is not accessible if you've made further modifications. Remove the custom ad blocker rule(s) and the page will load as expected.